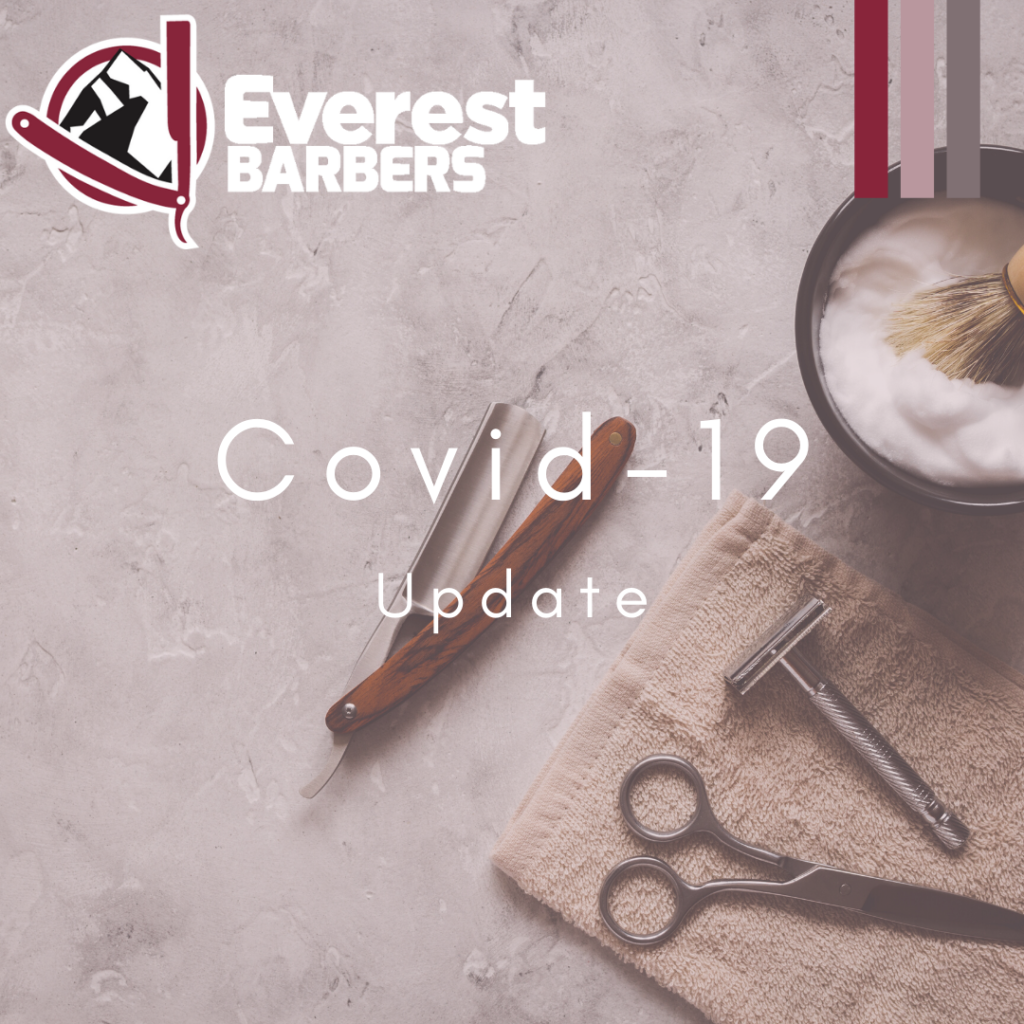 We miss you, but we have good news!
The B.C. government has announced the reopening of hair salons and barber shops mid-May onwards, therefore we planned our re-opening date for May 19th.
While we are waiting for more information from B.C. health officials and the government, we are actively preparing our barber shop to facilitate the new normal while respecting important and necessary protective measures.
We are now accepting online booking from May 19th onwards. We are also adjusting our business hours to accommodate the high demand for a short period of time.
Our main focus is to provide a safe environment for everyone, and we are taking the necessary steps to protect you and our staff.
We re-organized the shop and moved our stations farther apart to ensure physical distancing. We are making sure that we have all the sanitary protocols and distancing measures in place, including but not limited to, face masks and other PPE, enhanced sanitization protocols for our workstations, reduced amount of people in the shop along with physical distancing measures.
We appreciate your punctuality and thank you for your cooperation in wearing a personal mask during your appointment in order to facilitate this new normal. If you feel any signs of sickness, fever or cough or have recently travelled out of the country please stay home.
We will keep you updated as more information comes forward from the provincial government and B.C. health officials.
We thank you all for your support through all of this. We know many of you are anxious to get in for a fresh haircut and we miss you!