Everest Barbers – Straight Razor Shaves – $57.15
Signature Straight Razor Shave in Vancouver from Everest Barbers
Indulge in luxury with a straight razor shave in Vancouver. At Everest Barbers we blend traditional techniques and contemporary fashion to give you a bespoke barbershop experience. The result is the closest shave known to man. You get an incredible crisp, close shave that only our professional barber techniques can provide. This is the ultimate men's grooming experience. You haven't really had a close shave until you've had a straight razor shave from
our master barbers
. Book your appointment, today.
Proper straight razor shaves differ slightly from most shaving routines. This is the Everest Barbers signature straight razor shaving process: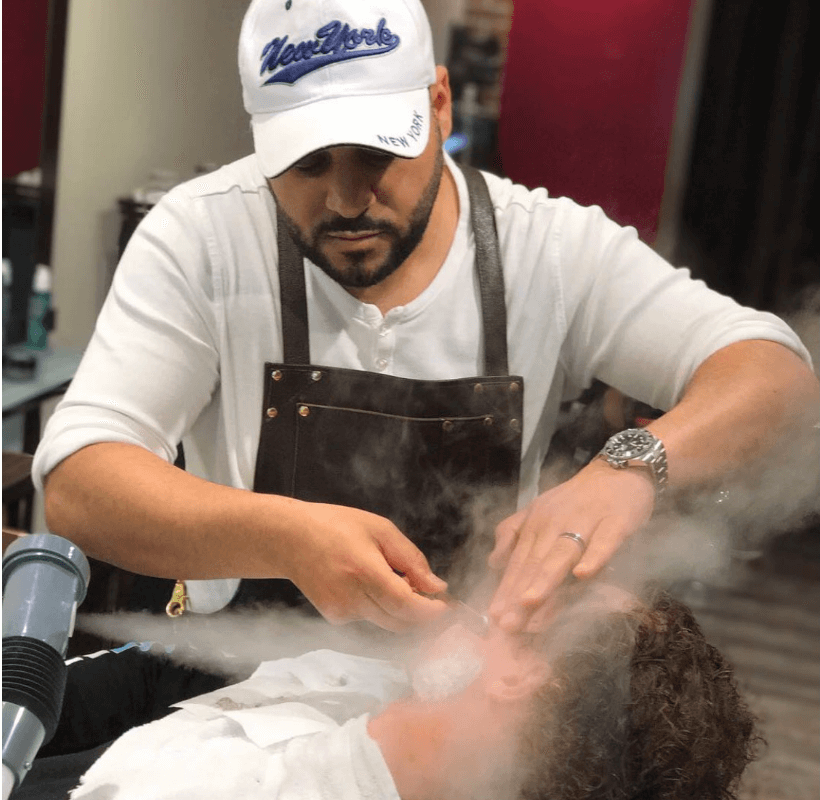 Our signature skin preparation provides a smooth and close shave that avoids burns and irritations. We start with a facial steam bath to soften the skin, open the pores, and raise the hairs. Followed by a pre-shave oil application to nourish the hair follicle. Then using a shaving brush, we generously apply a pre-warmed professional shaving cream to condition the skin for the shave.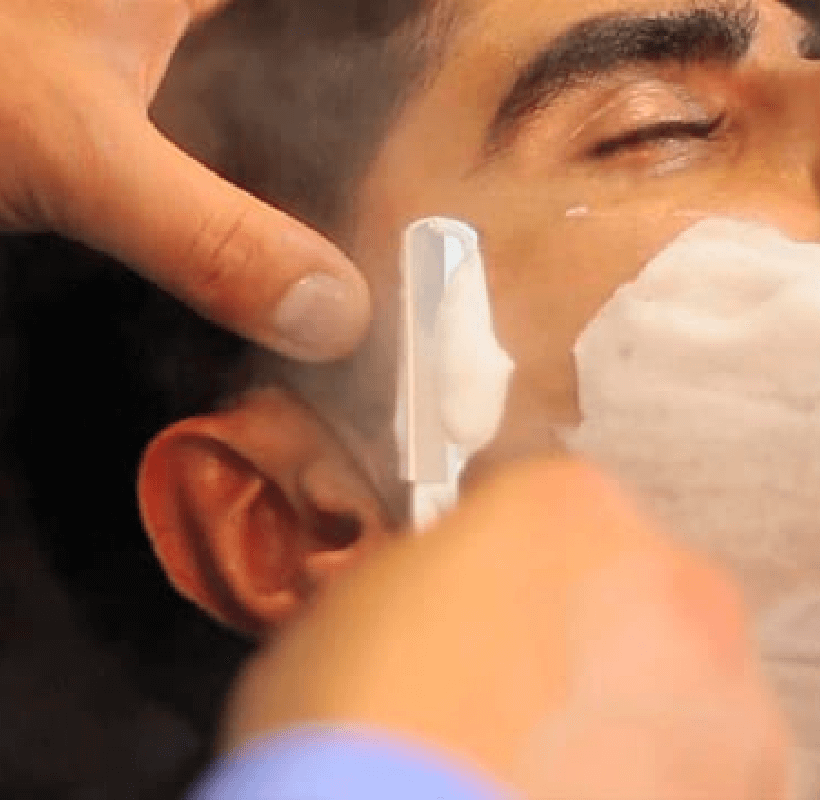 Now we are ready for the straight razor shave. Holding the razor with an optimal angle and pressure, we cover every inch of your beard and neck. We reach with each pass deeper and closer to the hair follicle to ensure tight lines and a close shave that only a straight razor can achieve.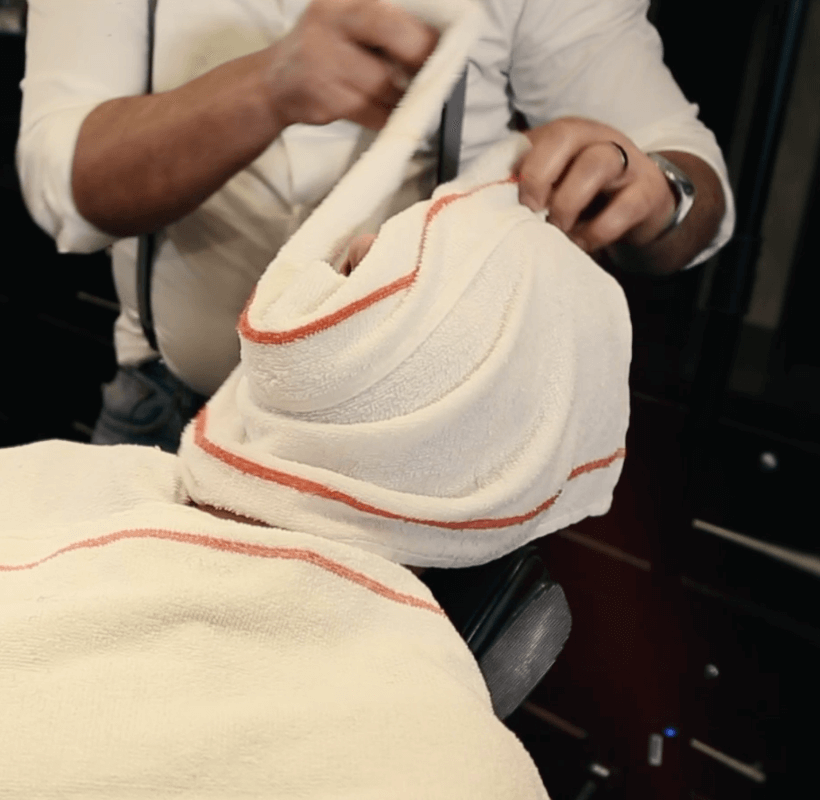 Immediately after the shave we finish with a hot towel to relax the skin and permeate the senses. Then we apply a premium post-shaving balm to moisturize and revitalize the skin.
Hot Towel Shave Vancouver
It may seem excessive to some, but to do the job right, every step is crucial. We pride ourselves on delivering an exceptionally close and clean shave every time, your satisfaction is guaranteed.
Everest Barbers offers hot towel shaves in Vancouver if you are in a hurry to get back to the office. We always welcome walk-ins if you are in a rush and don't have time to call ahead. Put your best face forward with a hot towel and straight razor shave from Everest Barbers in downtown Vancouver.