Classic Men's Haircuts Available in Downtown Vancouver
There is something special about a fresh haircut. When you get out of the chair you have a little extra pop in your movement. The professional life can be demanding. You don't need to worry about your haircut, too. We're here to make you look your best, every day.
Everest Barbers in Downtown Vancouver offers classic men's haircuts by appointment and by walk-in. We can work around your busy schedule, just
 give us a call
 and we'll find a way to fit you in.
Men's Haircut and Style – $45.71
Men's Haircut Shampoo and Style – $52.50
It's what every barber should do best, and we are no exception. Whether you are looking for a True Bald Fade, Buzzcut, High-and-Tight, or just a little bit more flow, Everest has you covered! Our barbers have worked on any style you could want and are happy to work with you on anything unique you might have in mind. Whether you visit us weekly, monthly or a few times a year, our goal is to deliver an exceptional cut. 
Our Most Popular Men's Haircuts
When you come to Everest Barbers, you'll get the haircut that suits you perfectly. Not sure what you want to do with your look? Try one of our popular cuts that never go out of style.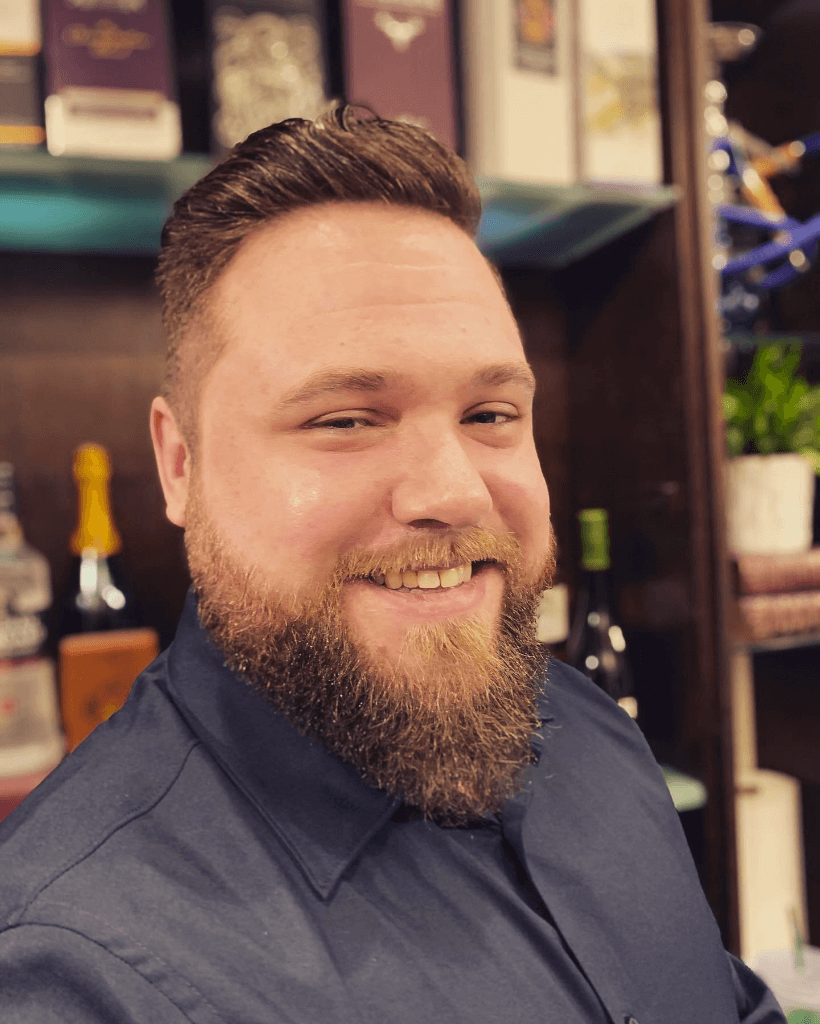 Sides and back are cut fresh and blended through to the top on setting number 2 or 3. We square up the back neck with clean lines, leave the top longer (4-5 inches in length), and part on the side (with an optional line for part definition).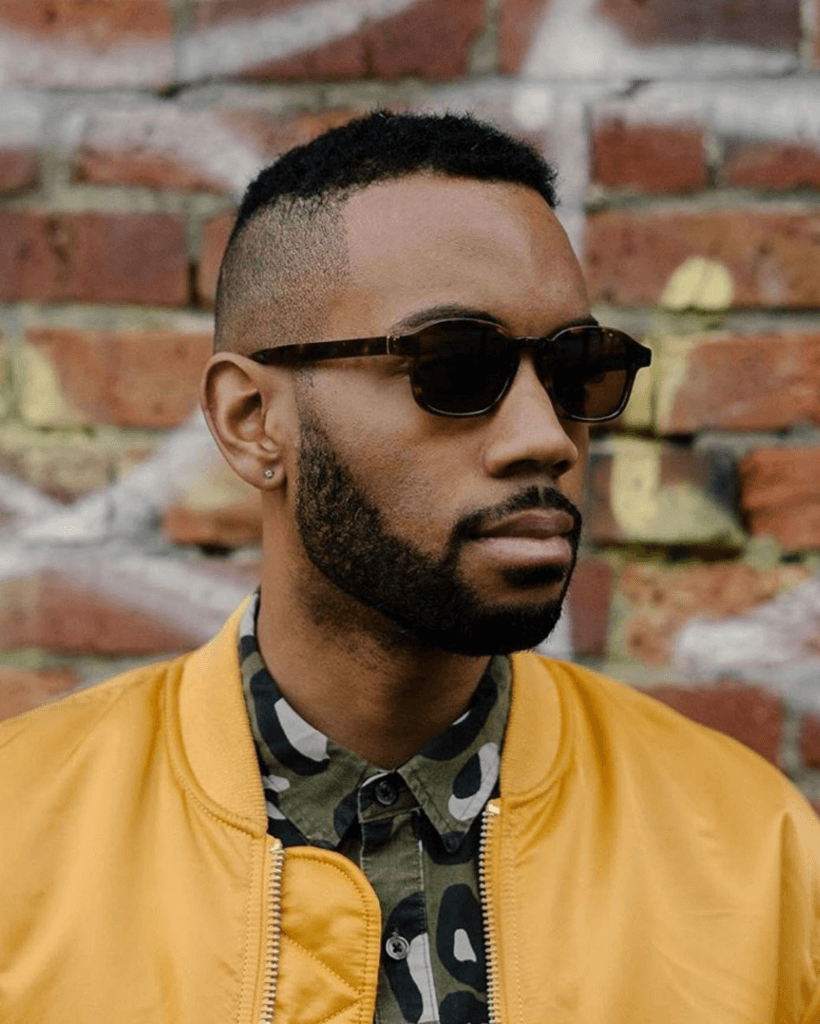 A seamless transition between shorter and slightly longer lengths of hair at the back and the sides of the head. In a regular fade, this might be from a grade two up to a grade five. However, in a bald fade, the hair will go right down to the skin.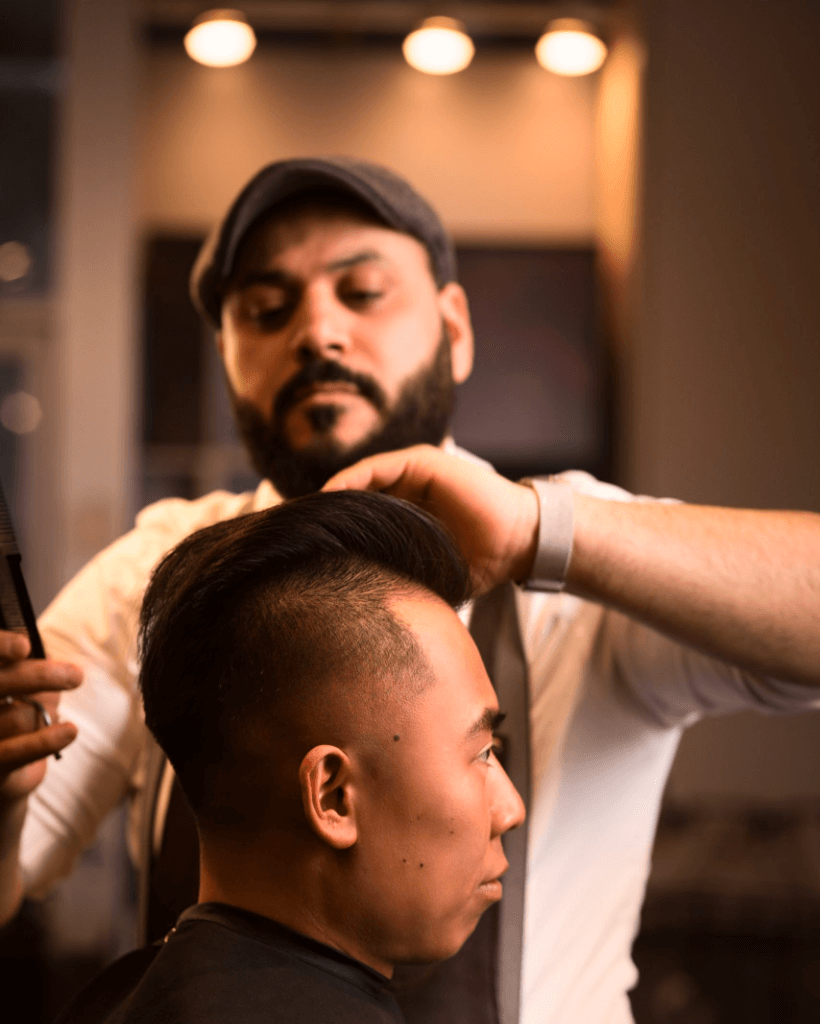 A trendy style in which the sides and back are disconnected from the hair on top. This means very short hair on the sides and back with little to no taper, and much more length on top. The result is sharp angles, clean lines, and lots of volume.
Book a Men's Haircut in Downtown Vancouver
When you join us at Everest Barbers, you receive more than a haircut and style. You get to take advantage of our skilled technique honed over many years of experience. We also want our space to be a relaxed and welcoming environment. Enjoy a whiskey or beer, the cologne bar and, of course, always some great conversation and banter.
If you are ready to book an appointment, book now online.
Feel free to call us should you have any questions.
Did you know that Everest Barbers offers membership packages? Great for the gentleman that takes great pride in their grooming.